Chapter 1
After a ten-year career within the most prestigious Parisian luxury houses, Marie Isabelle finally launched her own exclusive luxury jewelry brand…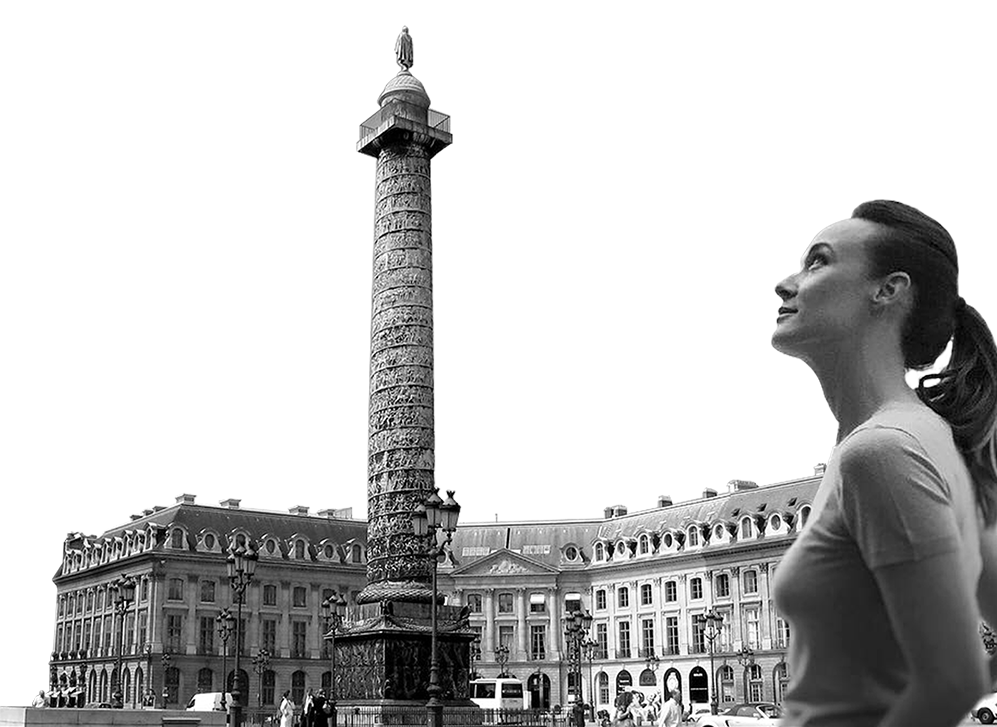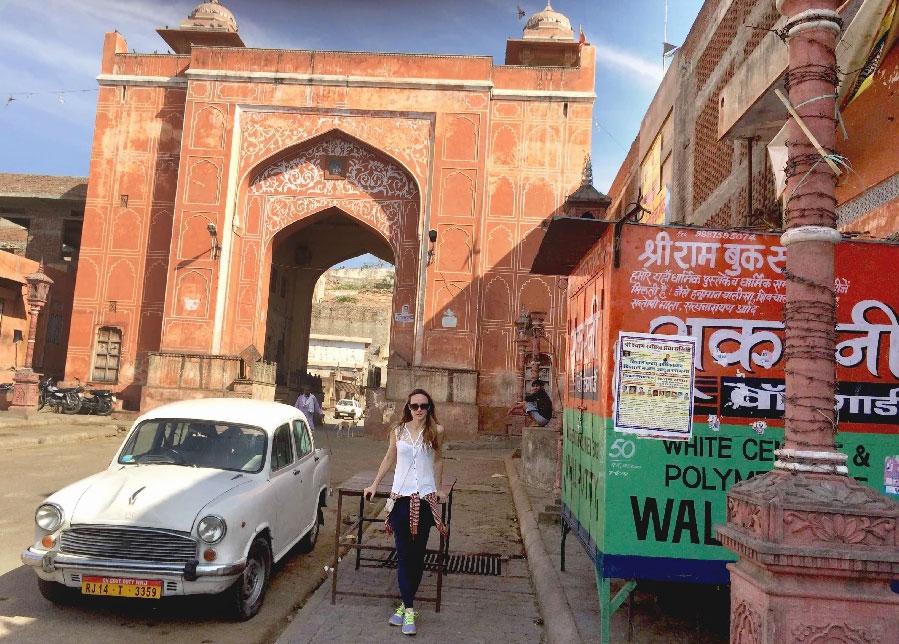 Jaipur, Rajasthan
It all started in February 2015, during a trip to Jaipur, India. A must-go destination for lovers of precious stones, a real hub where gemstones have been exchanged since the dawn of time.
The incredible atmosphere of the city inspired Marie Isabelle to design her iconic piece: a bracelet in gold and pink quartz, which she created for her sister.
On the spot, she reunites with Iohan, a long time friend, who has been living in India for 6 years. Gemologist and owner of a jewelry workshop, he has brought the design of this iconic bracelet to life.
18K Pink Gold & Pink Quartz Cabochons
"From this collaboration, the first Anoli collection was born, currently known as Berlingot"
Chapter 2
Back in France, Anoli quickly took off.The bracelet created for her sister was desired by many and from that one piece came many orders and new creations for friends, family and beyond.
The jewels are all handmade and manufactured by craftmen with ancestral know-how, coupled with natural colored stones, carefully selected by our french gemologist.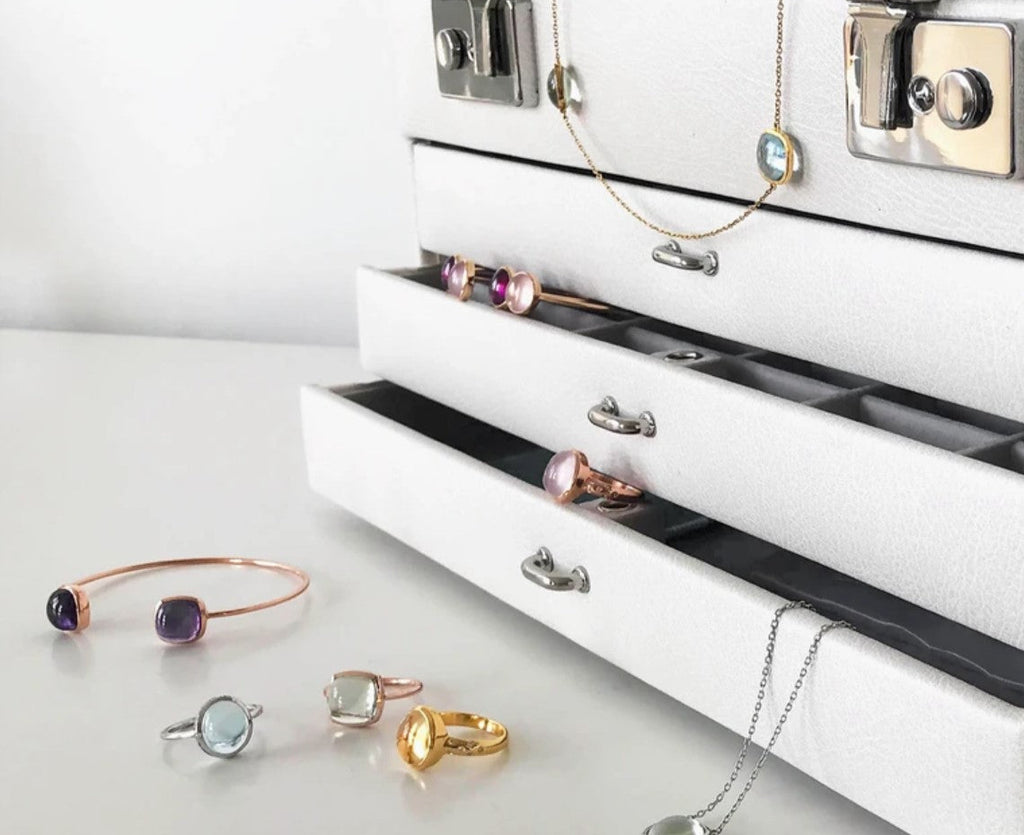 Winking at her daughter, anagram of her first name Ilona, the brand is baptized Anoli !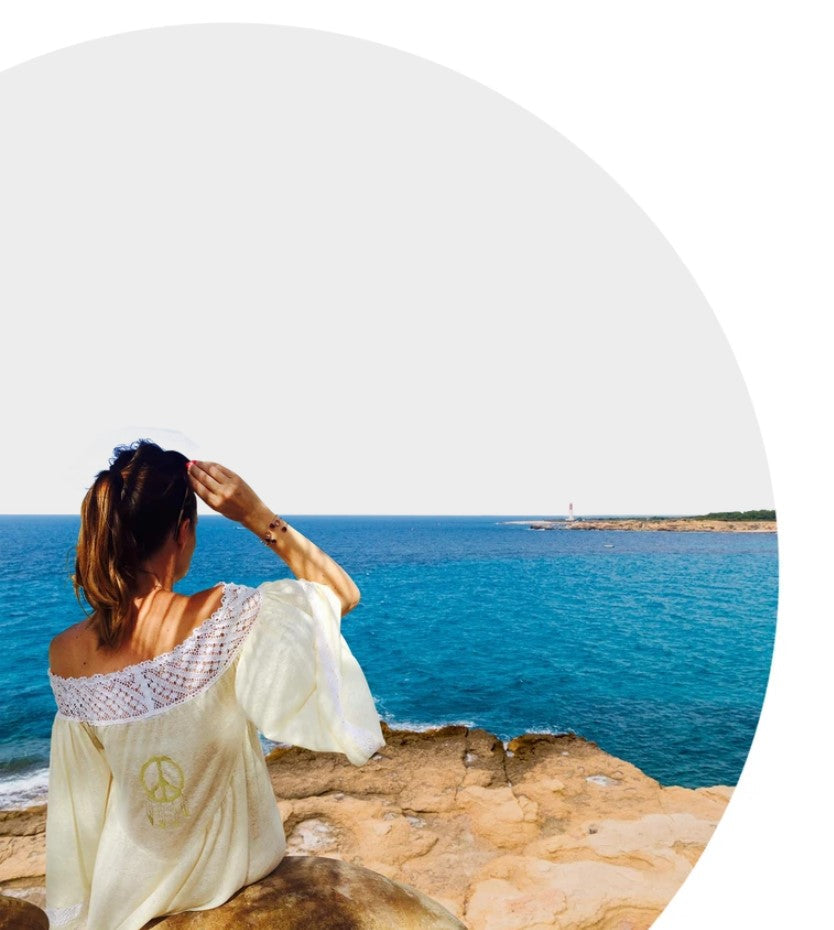 Make high end, custom, handmade jewelry available to every women is our best accomplishment.
Our Philosophy
The trip inspired Marie Isabelle, but so did the places where she has been living. The Côte d'Azur, the Caribbean and Paris are sources of incredible creativity. The turquoise sea is found in the blue topaz, the sun in the citrine, the vivid green of the plant life in the prasiolite…
Colors and elegance are showcased. She keeps on creating and drawing new jewels, easy to wear, by day and evening. Her passion peps her up everyday. Marie Isabelle wishes to bring joy and happiness to everyone who wears her creations.